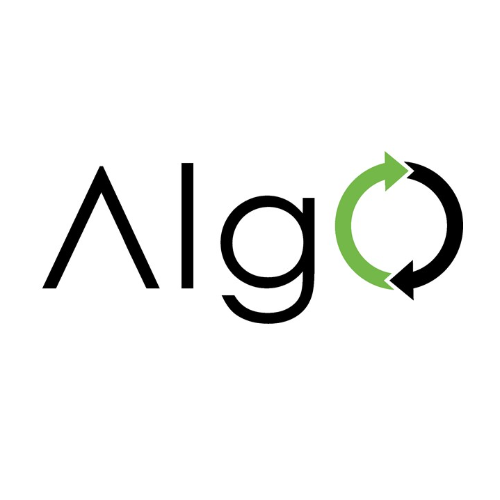 AlgO
Our vision
AlgO's vision is to become the go-to platform for rescuing nutrients from the food and beverage industry's 'extreme' effluents. We aim to become the world leaders in cultivating extreme microorganisms that thrive on such effluents, and processing their biomass into its valuable constituent ingredients, fuelling a new generation of 'extremely' circular systems.
Our solution
In AlgO, we are developing a process in which microalgae are cultivated using 'extreme' effluents from the F&B industries, and afterwards refined into high-value ingredients. Currently, no other microalgae is used as a main source of ingredients in food product formulation, despite the fact that they fulfill the need for more sustainable and nutritious food sources. AlgO's process could overcome most of the challenges for mass cultivation of microalgae, while tapering on billions of liters of 'extreme' effluents and contributing to the transition of a circular economy.
Our market
We target food production companies developing brands and products that cater for flexitarian Millenials and Gen-Zers. These companies increasingly look for sustainable, economically viable ingredients that cater for flexitarian concerns for the sustainability and nutrition implications of their food choices. AlgO's ingredients can be produced all the time, faster, with less land and resources than traditional monocultures, while comparing favorably with the best alternatives in the market. To do so, we collaborate with F&B companies that generate large volumes of effluents which require treatment, and come for a cost for them or the environment.
About the team
Dan is a MSc Biotechnology student and algal enthusiast, driven to enact change through the combined application of science and entrepreneurship. Daniel is a microalgae aficionado with knowledge of bioprocesses trying to fulfil the potential of this amazing group of microorganisms. Saskia is a PhD student focused on fermenting macroalgae to enhance nutritional functionality and change seaweed's aroma profile to facilitate usage of macroalgae into a variety of food products. We are driven by making the food system more sustainable through efficient waste stream usage and innovative technologies.